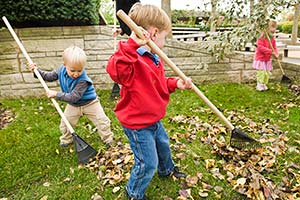 Learn about flowers, discover animals, experience the changing seasons, and more! These four-class series for children ages 2 – 4 and caregivers meet mornings, once a month. Each program includes group activities, time for free play, and a planting project.
Become a Garden Plus member today and enjoy a special discount.
Select Thursday, Friday, or Saturday mornings.
WINTER 2017
Thursdays
January 19, February 9, March 16, and April 6, 2017
9:30 – 10:30 a.m. FULL
11 a.m. – noon  FULL

Fridays
January 20, February 10, March 17, and April 7, 2017
9:30 – 10:30 a.m. FULL

Saturdays
January 21, February 11, March 18, and April 8, 2017
9:30 – 10:30 a.m. FULL
11 a.m. – noon