This leaf from a tree in the East,
Has been given to my garden.
It reveals a certain secret,
Which pleases me and thoughtful people.
Is it one living being,
Which has divided itself?
Or are these two, who chose
To be should be as one?
To reply to this sort of question,
I found the right answer:
Don't you recognize me in my verses,
That I'm one and two?
Johann Wolfgang von Goethe (1749-1832) wrote this poem 200 years ago to Marianne von Willemer (1784-1860), enclosing with it a pair of gingko leaves from a tree at Heidelberg Castle. These leaves, symbols of hope, friendship, peace, and longevity, were full of meaning to Johann and Marianne.
I first discovered gingkos in the fossil record. It was an exotic, ancient, and prehistoric tree to me, with leaves creating spectacular impressions in stone. One of my most cherished fossils preserves several leaves from the Sentinel Butte formation of North Dakota (see photo above); they are about 60 million years old when gingkos were common on this continent.
My first sight of an actual living gingko was years later, on the campus of the University of Chicago by Botany Pond, just south of Cobb Gate (see Figure 1). It was autumn and the start of the quarter, so I was rushing from library to class. I took the "scenic route" under the Gate and through the Quadrangle, when I spotted golden leaves scattered on the ground. With care, I avoided the odoriferous fruit!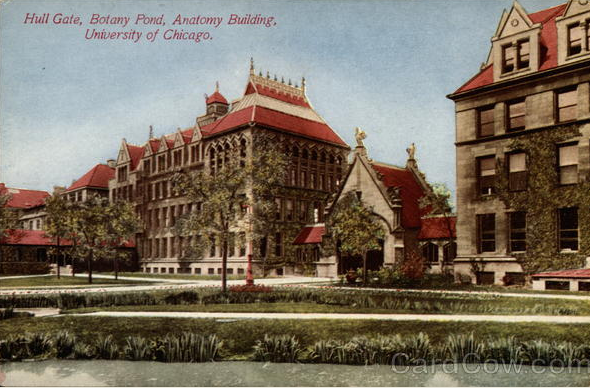 Figure 2: University of Chicago campus
Those cherished gingko trees were planted around 1900 by none other than John Merle Coulter (1851–1928), the first head of the Botany Department at the University. He saw the flora and fauna of Botany Pond as an on-campus ecological laboratory. For me, it was an eye-opening treat to see a living gingko, something that I had only known from dusty specimens. I still return to Botany Pond in the fall to admire those ever-hardy gingkos, my first living fossils.
Gingko disappeared from North America and much of the world, only to be rediscovered in Japan. Who brought gingkos back to the West? We can find an explanation in some rare books found in the Lenhardt Library of the Chicago Botanic Garden.
The first European to study Japan botanically in any depth was Engelbert Kaempfer (1651–1716), a physician with the Dutch East Indies Company (Vereenigde Oost-Indische Compagnie). He spent more than two years in Japan, arriving in September 1690. The Lenhardt Library includes in its collection two important works by Kaempfer, De beschryving van Japan (see Figure 2), published in 1729, and Icones selectae plantarum, printed in London in 1791.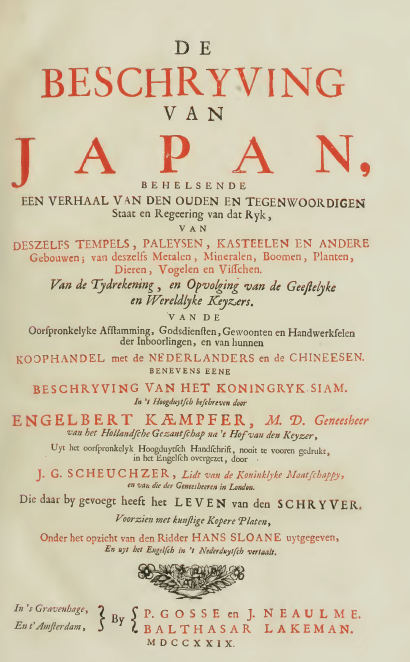 Figure 2: Title page of De beschryving van Japan (1729) by Engelbert Kaempfer
It was in February 1691 that Kaempfer first saw a living gingko in Nagasaki. His surprise at seeing a living fossil must have been enormous, just like the first time that I stumbled upon a gingko at Botany Pond. He was the first European to see a tree long absent from Europe, known only in China and Japan. Kaempfer collected seeds for his return to the Netherlands. He published his description of the gingko in 1712 in his Amoenitatum Exoticarum (see Figure 3). His gingko seeds were planted at the Utrecht Botanic Garden. Utrecht today boasts of the oldest and largest gingkos outside of Asia, with one specimen nearly 70 feet tall and a girth of more than 15 feet. From Utrecht, the gingko spread throughout Europe and eventually to America and my beloved Botany Pond. Unfortunately, gingko trees never naturalized to their former habitats in the West.
Kaempfer died in 1716; his unpublished papers were rescued by Sir Hans Sloane (1660–1753), a British physician and collector. Working with the physician of King George I (1660–1727), Sloane was able to negotiate with Kaempfer's widow and nephew for Engelbert's manuscripts, with the promise to see his notes organized, translated, and eventually published. The collection was transferred to Sloane's home in London at Number 3, Bloomsbury Place. True to his word, Sloane published Kaempfer's descriptions of Japan in 1727 as History of Japan, with the translation completed by Sloane's librarian John Gaspar Scheuchzer (1702–29). Thanks to Sloane's role in the Royal Society as president—he succeeded none other than Isaac Newton (1642–1727)—Kaempfer's History of Japan soon reached a broad audience as the only single work in Europe on Japanese natural history and culture. Quickly, it appeared in versions in other languages; the Lenhardt Library possesses the 1729 Dutch translation, De beschryving van Japan.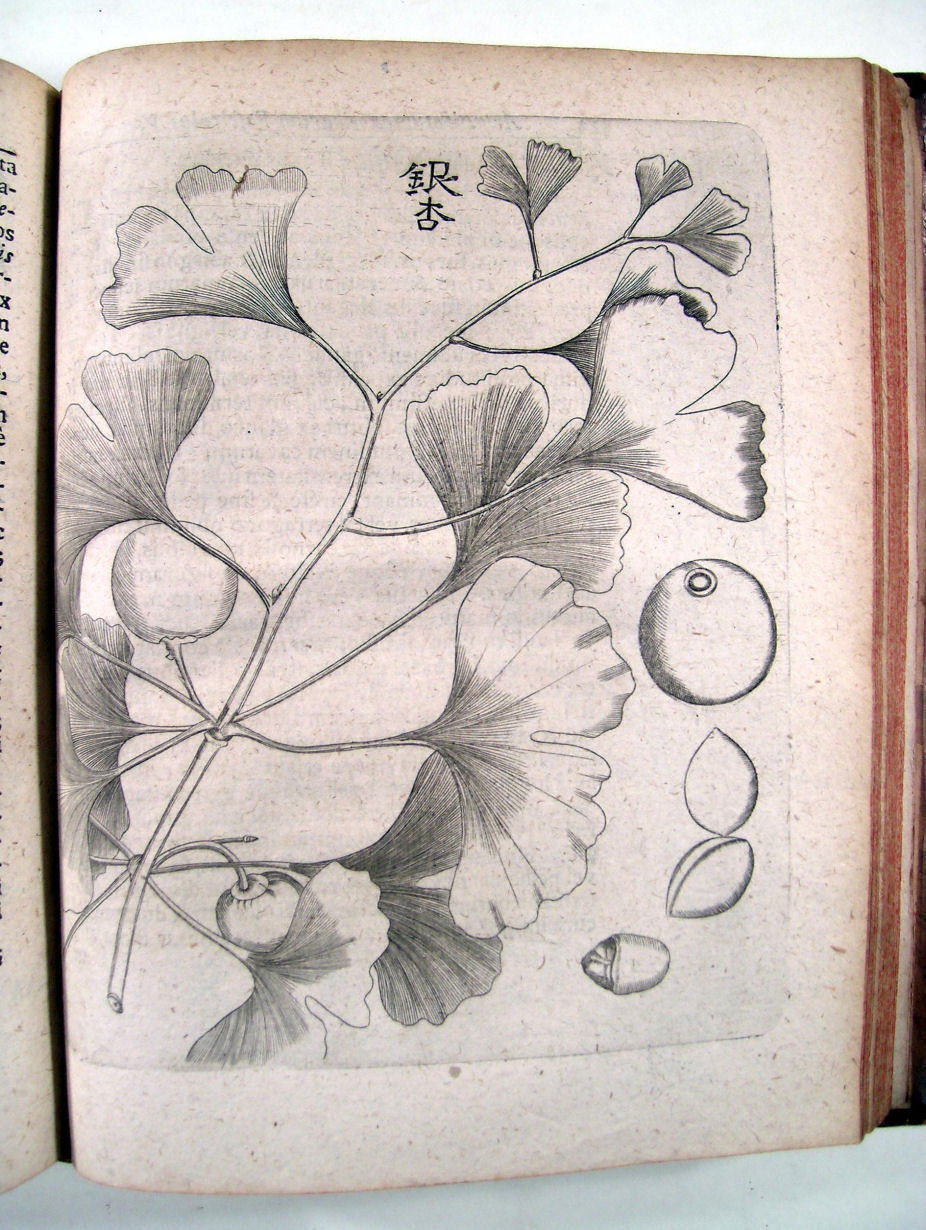 Figure 3: Illustration from Ameonitatum Exoticarum (1712) by Engelbert Kaempfer
Sloane's vast collections eventually became the cornerstone of the British Museum, where you can now find Kaempfer's manuscripts. Long after Kaempfer's death, those papers continued to yield valuable scientific information on the flora of Japan, such as Icones selectae plantarum. This work was edited by Joseph Banks (1743-1820)—botanist on the first expedition of James Cook (1728–79) to the South Pacific between 1768 and 1771, and eventually director of the gardens at Kew.
In spite of the value of Kaempfer's observations of Japan, his most important living contribution to the world seems to be the gingko, which now enjoys worldwide distribution, thanks to those seeds brought back to Utrecht. The gingko survived millions of years on earth, weathering the great Cretaceous extinction, which saw the end of dinosaurs and many other organisms. It survived enormous climatic changes, culminating in the tremendous Quaternary glaciations during the past three million years. Indeed, gingkos remained alive in Hiroshima after an atomic bomb leveled the city on August 6, 1945.
Gingkos are aptly symbols of hope, the resilience of life in spite of the greatest dangers, be it a massive meteor 66 million years ago, mile high ice sheets 10,000 years ago, or nuclear weapon 70 years ago. It's no wonder I smile when I think of those golden leaves in October on Botany Pond.
Edward J. Valauskas, Curator of Rare Books
December 2015