Executive Vice President, External Affairs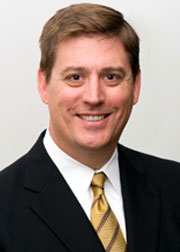 As executive vice president, external affairs, for the Chicago Botanic Garden, Jim Boudreau directs all fundraising, integrated marketing, and government affairs. These include membership, the Annual Fund, endowment, corporate relations, board and donor relations, and foundations and public sector agencies, as well as advertising, public relations, and online marketing. In 2014, the Garden raised more than $39 million for its "Keep Growing" capital and endowment campaign and annual operating funds. 
Since 2010, Boudreau has been focused on generating awareness of and demand for the Garden's ten-year strategic plan, "Keep Growing," and raising funds for the plan's capital projects and endowment priorities. The plan has generated sufficient funds for the following capital projects: the Regenstein Learning Campus with its new Learning Center and Nature Play Garden, which opened in 2016; the Grunsfeld Children's Growing Garden, Kleinman Family Cove, Garden View Café, North Branch Trail, North Lake Shoreline Restoration, and the main nursery. Pledges continue for the Regenstein Learning Campus as well as the new greenhouse and nursery on the Kris Jarantoski Campus, and endowment. 
Boudreau joined the Garden in 2009 from the National Restaurant Association and the National Restaurant Association Educational Foundation, where for six years he served as senior vice president of marketing, responsible for brand management, integrated marketing, and fundraising. Prior to his role at the National Restaurant Association, he worked in the advertising agency industry in Chicago for Leo Burnett, Ogilvy & Mather, and Foote, Cone & Belding. 
Boudreau received a bachelor's degree in journalism and a master's degree in advertising from the Medill School of Journalism at Northwestern University. He is also a director of the Western Golf Association/Evans Scholars Foundation and is a member of the Economic Club of Chicago.
Civic and Educational Affiliations
Western Golf Association/Evans Scholars Foundation
Capital Campaign Committee, Northwestern University Chapter House