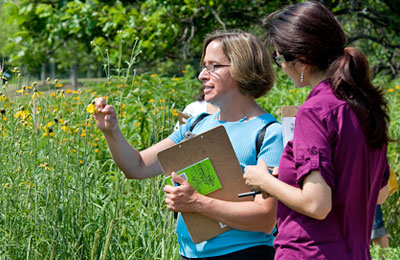 For the past nine years, Green Teacher Network has supported teachers' efforts to create school gardens and use green spaces as multidisciplinary teaching tools, enhancing curricula for all students. Members of the network have access to informative teacher-training sessions and special events that champion the use of plant-based learning in Chicago-area schools.

In 2014, Green Teacher Network changed. Our founding partners—the Chicago Botanic Garden, Garfield Park Conservatory Alliance, and Openlands—have expanded to include new partners: The Kitchen Community and Chicago Public Schools, in order to enhance this vibrant educational collaborative and offer additional training opportunities for members.

We also now have our own Google group for members to receive information about upcoming workshops from the partner organizations as well as information about school gardening, grants, and more. Visit us on our Facebook page. 

For more information or to join please contact John Cawood at Openlands.