Garden Talks Lecture Series
Daily contact with nature helps people lead happier, healthier lives, a growing body of research tells us. The Garden Talks Lecture Series underscores the commitment of the Joseph Regenstein, Jr. School of the Chicago Botanic Garden to helping people of all ages, abilities, and backgrounds make that important connection.
Four nationally recognized speakers offer new perspectives on the healing power of nature; how equal access to high-quality education can create social change; the critical roles of science and nature in early childhood; and the benefits of healthy food and nutrition.
Their stories are inspirational, their curiosity infectious, their perseverance admirable. Make your own connection at the Garden Talks Lecture Series. Youth groups of ten or more may purchase discounted tickets at $15 per person. Group discount available via phone at (847) 835-8261.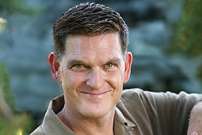 Saturday, May 6, 2017
3 p.m.
Alsdorf Auditorium, Chicago Botanic Garden
$25 nonmember; members receive 20% discount
The title of Dr. Sampson's book—How to Raise a Wild Child: The Art and Science of Falling in Love with Nature—says a lot about how the dinosaur paleontologist and science communicator believes children learn. Experiences in science and nature are critical to a child's development, and Sampson helps make that important connection through his new role as president and CEO of Science World in Vancouver and as the host of the Emmy-nominated PBS series Dinosaur Train.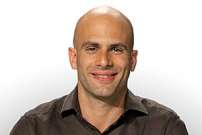 Saturday, May 20, 2017
3 p.m.
Alsdorf Auditorium, Chicago Botanic Garden
$25 nonmember; members receive 20% discount
As chef at the White House, Kass did more than cook for the First Family. He played an integral part in Let's Move!, the national healthy eating campaign; planted a vegetable garden on the White House's South Lawn; and served as senior policy adviser on nutrition. He continues to advocate for healthy food choices as the senior food analyst at NBC News.