It's easy and fun to spice up your Valentine's Day with ecofriendly alternatives to buying cards and gift wrap.

CARDS
People love receiving Valentine's cards. You can send beautiful electronic Valentine's Day cards by clicking here. Homemade cards with a personal touch are fun to create and give. For children who make cards for an entire class in school, these are great projects to do at home. They're surprisingly easy to make. There are a variety of methods for creating your own, but here's our favorite:
First, find some "card stock," also known as "a paper bag." Dark or very bright inks will show up nicely against the tan color of paper bags cut to card size, while more subtle colors may be visible on purchased, recycled paper, or recycled card stock. (When folded in two, paper measuring 8 ½ by 11 inches will create two greeting cards of 4 ¼ by 5 ½ inches, which will fit into a standard 4 3/8-inch envelope; google "card size" in search engine for many alternative sizes.)
You'll also need some soy-based inkpads or paint. OK, ready to begin?
Now, head outside and look beyond the piles of snow. Perhaps you will see some small leaves, branches, a swatch of pine needles, or some berries. Alternatively or to supplement the natural objects, cut a large baking potato in half and carve out differently sized heart shapes. Of course, if you are carving a potato with young children, keep the knife safely away from small hands and fingers.
Finally, using your leaves, other found material, or the carved potato, press your "stamp" into the ink or paint, then press onto your card. Do you have any old ribbons in your house? You can embellish your cards a bit more by taping or gluing old ribbon or lace around the edges of your cards. Let dry, inscribe, address, and voila! Your lovely Valentine's Day card is ready.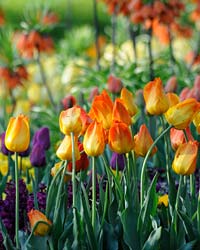 GIFT OF THE GARDEN
Instead of a bouquet of flowers, consider giving the gift of the Garden to enjoy all year! A gift membership means that your friend, colleague, or significant other can enjoy 365 days of all of the natural beauty the Chicago Botanic Garden has to offer. Come to the Garden for a walk in each season, knowing that each of your favorite Garden spots will look different in a cushion of sparkling white snow than it does on a warm summer day. With a tribute gift, your friend's name will be engraved on a brick or on a fine specimen tree.
GARDEN SHOP
The Garden Shop has a wide variety of ecologically friendly gifts. Each purchase supports work that the Garden is doing.