Wednesdays, August 16, and September 6, 2017
5 – 8 p.m.
Regenstein Fruit & Vegetable Garden
$220 per person
SOLD OUT
Adventurous diners will not want to miss out on Farm Dinners at the Chicago Botanic Garden, celebrating the connection between midwestern farmland and the locally grown food we love to eat.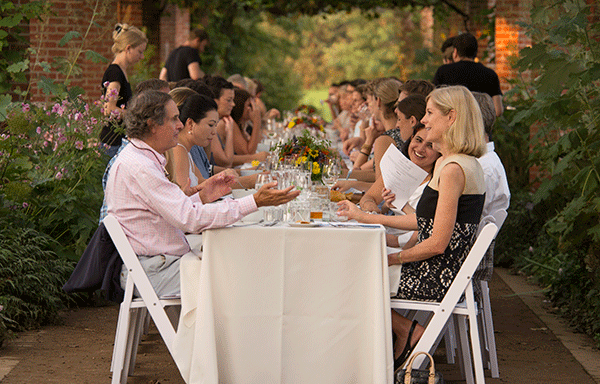 Enjoy a spectacular meal prepared with locally grown ingredients by award-winning chef Cleetus Friedman. Guests will enjoy cocktails and a tour of the Regenstein Fruit & Vegetable Garden, followed by a unique dining experience under the grape arbor where they will converse with their table mates while learning more about the food and beverages being served.   

The dinner takes place in the beautiful Regenstein Fruit & Vegetable Garden, where guests will not only revel in the surroundings and food, but also learn how the Garden is growing organic. Hear firsthand from Windy City Harvest Youth Farm students about how produce is planted, cultivated, and harvested. The Fruit & Vegetable Garden is open until 6 p.m. daily but closes at 4 p.m. on Farm Dinner dates.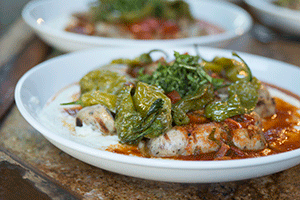 Tickets are available online or at the Visitor Center. Admission is $220 per person. Ticket price includes cocktails and hors d'oeuvres, a tour, a multi-course meal with drinks, parking, and good company.
Proceeds from the dinner support the Garden's Windy City Harvest Youth Farm program, offering students the opportunity to learn all aspects of organic farming.
Vegetarian and dietary restrictions can be accommodated upon request.
    Sponsored by