Weekend Family Classes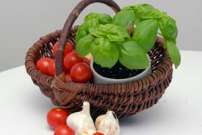 Weekend Family Class: Pizza Party
Saturday, March 25, 2017
Sunday, April 2, 2017
9:30 – 11 a.m. or 1 – 2:30 p.m.
Pizza has lots of ingredients from the garden—tomatoes, wheat, herbs, and all vegetables! Learn how these plants grow and how they are used to make pizza. Participants will plant their own herb garden to take home.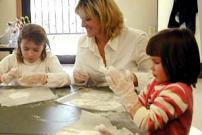 Weekend Family Class: Gumballs & Superballs
Saturday, April 8, 2017
9:30 - 11 a.m. or 1 - 2:30 p.m.

Find out how people use parts of rainforest trees to make chewing gum and rubber. Create your own bouncing ball and flavorful gum to take home. Note: This program includes the use of liquid latex. The chewing gum is vegan and nut-free.