Exhibitions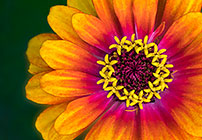 April 6 – 28, 2019
Greenhouse Galleries, Regenstein Center

See the Chicago Botanic Garden in a new light! In this exhibition, photographs of the natural world feature the work of Garden Photographic Society members. Their remarkable images capture fleeting moments of beauty—from the morning mist to the first spring bloom. Society members have held their meetings at the Garden for more than 30 years, appreciating it as a special place to perfect their craft.
A Pollinator's Perspective
May 18 – September 8, 2019
Joutras Gallery
Regenstein Center
The world is full of interesting flowers, most of which have distinct pollinators. Bees and butterflies, among the most commonly known pollinators, are very important to the needs of all life forms and the planet as a whole. However, there are some lesser-known and equally valuable pollination stories.

This exhibition incorporates interactive elements, videos, illustrations, and specimens to share these fascinating pollinator stories.
September 26 – October 13, 2019
Joutras Gallery
Join us for the annual exhibition of botanical photography by students of the Joseph Regenstein, Jr. School of the Chicago Botanic Garden. The exhibition features outstanding works by students and instructors in our diverse offering of photography classes.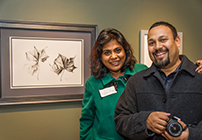 November 15, 2019 – January 5, 2020
Joutras Gallery
The Regenstein School's Annual Student Botanical Art Exhibition features outstanding student and instructor works in the Joutras Gallery, Regenstein Center. Come enjoy vibrant landscape scenes, delicate watercolors, intricate pen and ink studies, amazing pastels and much more.