Exhibitions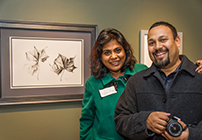 November 15, 2019 – January 5, 2020
Joutras Gallery
The Regenstein School's Annual Student Botanical Art Exhibition features outstanding student and instructor works in the Joutras Gallery, Regenstein Center. Come enjoy vibrant landscape scenes, delicate watercolors, intricate pen and ink studies, amazing pastels and much more.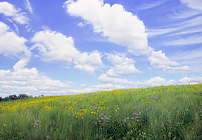 Paintings by Philip Juras
May 9 – August 16, 2020
Joutras Gallery
Regenstein Center
Philip Juras's exhibition of landscape paintings celebrates the rich aesthetics, ecology, and history of Illinois prairies. A dozen large studio canvases and many smaller field paintings depicting remnants, restorations, and imagined re-creations take the viewer on a journey of prairie landscapes from the Wisconsin border to the southern end of Illinois. Admission is free. Regular parking fees apply.