Available online August 16 – September 28, 2019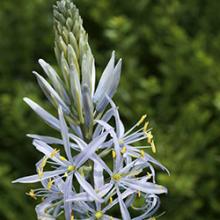 Wild Hyacinth

Blooms:  May – June
Height: 24-30"

This variety can tolerate wet areas and blooms during a time when most daffodils and tulips are gone, thus offering a burst of color before the summer perennials come up.
Orders must be received by September 28 to be picked up October 4 to 6, 2019 from 10 a.m. to 4 p.m. in the Regenstein Center during the Fall Bulb Festival. Bulbs are subject to availability and substitutions are not allowed. Orders cannot be shipped. All sales are final.