Friday, April 17, 2020
6 – 9 p.m.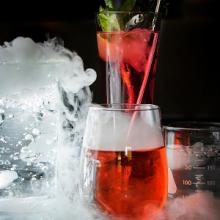 Advance: $8/$10
Day-of: $11/$13
Adults get their chance to take part in festival activities in a fun atmosphere with themed cocktail drinks and food available for purchase. Be a kid again and geek out on science and explore the world of pollinators, flowers, fruits, and seeds. Dissect a coneflower, build your own pollinator, experience a larger-than-life lima bean, and lounge on an oversized pollen grain. Meet some of the Garden's scientists, too.
Usual parking fees apply.