Sunday, January 26, 2020, 1:30 p.m.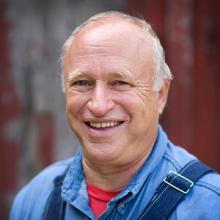 Free; preregistration required
Alsdorf Auditorium
Blackberry Farm master gardener John Coykendall, also a master storyteller, speaks about the importance of saving seeds. Learn how to save seeds and document their stories as a way of passing down family and farming heritage. Coykendall will share some of his sketchbooks and journals that tell of the joys and struggles of tending the garden and enjoying the flourishing crops. Coykendall uses stories, art, and gardening to appreciate the way seeds embody the histories of the people who tended to them. Copies of his new book, Preserving our Roots: My Journey to Save Seeds and Stories, will be available for purchase and signing.
Photo courtesy of beall + thomas photography