Sunday, May 10, 2020
Seatings at 9 a.m., 11 a.m., 1 p.m.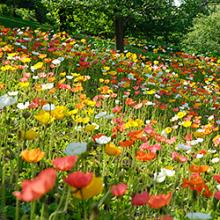 Adults: $59.95/$67.95
Children (3-12 yrs): $28.95/$31.95
Children (2 and under): Free
Price includes parking, taxes, and gratuity.

Pamper mom with spring flowers and family time on Mother's Day at the Chicago Botanic Garden. Enjoy an elegant and sumptuous brunch at the Garden and spend the rest of the day viewing all that spring has to offer. The all-you-can-eat buffet includes a carving station, made-to-order omelets, and an abundance of fresh, delicious selections; afterward, take a walk to the Regenstein Fruit & Vegetable Garden to see where our organic produce is grown.
Tables accommodate ten to 12 guests, and each seating will have fewer than 200 people, which will allow families to enjoy a leisurely and comfortable brunch. Parties of eight or fewer may share a table with other guests. Families of all ages will find the beautiful Greenhouses and outdoor garden spaces wonderful to explore before and after their brunch seating.