Saturdays, February 22, September 26, and November 7, 2020
1 – 2 p.m.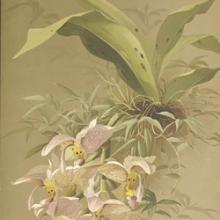 Free program; preregistration required, regular parking fees apply.
Lenhardt Library, Regenstein Center
There are more than 4,000 titles in the Lenhardt Library's Rare Book Collection, including some more than 500 years old. Discover botanical treasures that will intrigue, inform, and delight. This guided program offers the opportunity to experience an interpretive rare book talk with a small group in an informal setting.
Learn about the Rare Book Collection