Wednesday, May 13, 2015
9 a.m. – 5:30 p.m.
Seminar Speakers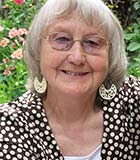 History of outdoor space in hospitals. Recent evaluative research on healing gardens. Precedents drawn upon by designers of healing gardens, including medical diagnoses.
Clare Cooper Marcus
Professor emerita, Departments of Architecture and Landscape Architecture at the University of California, Berkeley, and coauthor with Naomi Sachs of the book  Therapeutic Landscapes. She is internationally recognized for pioneering research on the psychological and sociological aspects of architecture and landscape design, particularly urban open space.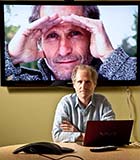 Designing for a Deeper and More Intimate Connection with Nature: Interaction Pattern Design
Peter Kahn
Professor in the Department of Psychology and professor of environmental and forest sciences. He is the also the director of the Human Interaction With Nature and Technological Systems (HINTS) Lab. The HINTS Lab seeks to address from a psychological stance two world trends that are powerfully reshaping human existence: the degradation, if not destruction, of large parts of the natural world, and unprecedented technological development, both in terms of its computational sophistication and pervasiveness. He received his Ph.D. from the University of California, Berkeley, in 1988. His publications have appeared in such journals as Child Development, Developmental Psychology, Human-Computer Interaction, and Journal of Systems Software, as well as in such proceedings as CHI, HRI, and Ubicomp.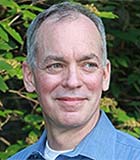 Attention Restoration
William Sullivan
Ph.D., professor, Department of Landscape Architecture, University of Illinois at Urbana-Champaign. Dr. Sullivan investigates how the landscapes we design, especially urban landscapes, impact the health and well-being of people.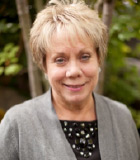 The Healing Gardens at the Samaritan Lebanon Community Hospital
Betty Koehn
Director of the Lebanon Community Hospital Foundation. As director, she successfully managed and exceeded the 2004 five-year capital campaign for the Health Career and Training Center and Healing Garden designed by Hoichi Kurisu. At that time, the largest project in the Foundation's history, the campaign exceeded its $2 million goal by $300,000, raising the money in half the allotted time frame. Koehn again successfully led a campaign to raise funds for a Kurisu-designed entrance piece to the Samaritan Health Sciences campus. She received her certified fundraising executive credential in 2008 and was the recipient of the Lebanon Woman of the Year award in 2011.
William "Bill" Rauch
Certified public accountant with the CPA firm, Rauch, Benneth and McFetridge, CPA's located in Lebanon, Oregon. Rauch has been involved with the local hospital on boards and other capacities since 1976. He became the first president of the Lebanon Community Hospital Foundation Board of Trustees in 1999 and still serves in that capacity. Rauch was instrumental in the creation of the healing garden designed by Hoichi Kurisu at the Lebanon Community Hospital, which received national recognition as the winner of "Landscape Design" from the Center for Health Design.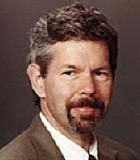 The Benefits of Restorative Gardens and Healing
Jack Carman
FASLA, RLA, president of Design for Generations, Medford, New Jersey. Carman specializes in the design of therapeutic exterior environments for senior communities and healthcare facilities. He is editor and contributor of the book Re-creating Neighborhoods for Successful Aging.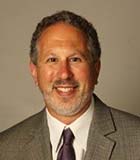 Mark Epstein
ASLA, principal, Epstein Design Studio, Seattle, Washington.  He is a national leader for the creation of therapeutic/healing gardens, and has extensive experience restoring human and natural environments in the Pacific Northwest. Epstein has served as cochair of the Therapeutic Garden Design Professional Practice Network for the American Society of Landscape Architects, and is a national expert on the creation of therapeutic and healing gardens in clinical settings, private residences, and public parks.
Program concludes with a Panel Q & A session.
This seminar program is registered for six hours of professional development credit.