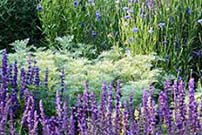 Sarah Vance and the Renewal of the Blue Garden
Thursday, May 10
Sarah Vance is director of the Blue Garden in Newport, Rhode Island, a Frederick Law Olmsted, Jr., design that she helped restore. She will talk about how the team used Olmsted's original plans and reinterpreted the design to create an accessible and sustainable landscape. There will be a reception at 5:30 p.m., followed by a lecture and question-and-answer session at 6:30 p.m.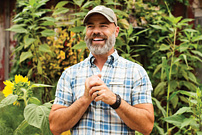 Meet and Greet with Jeff Ross
Friday, May 18, 5 to 7 p.m.
Regenstein Center Pullman Room
$35 per person

Join us for cocktails and conversation about gardening, cooking, and more with Jeff Ross, farmstead school manager at Blackberry Farm in Tennessee.