Antiques, Garden & Design Show Preview Party
Thursday, April 16, 2015
Savor sumptuous fare in the beautiful setting while celebrating spring, stylish living, and exquisite gardens.
Why Are Gardens Important?
Thursday, May 21, 2015
Ben Lenhardt, chairman of the Garden Conservancy and a Chicago Botanic Garden Board member, shares slides and the history of beautiful gardens from around the world.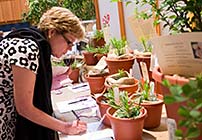 A Rare Affair
Friday, May 29, 2015
The Woman's Board of the Chicago Horticultural Society presents a chance to take home unique horticultural finds from the Chicago Botanic Garden's international research expeditions and donations from the nation's top nurseries. The event begins with cocktails and a silent auction in the Regenstein Center, followed by dinner on McGinley Pavilion and a live auction of the most select rare plants.  

Please call (847) 835-6833 for more information.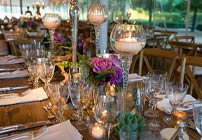 Summer Dinner Dance
Friday, June 19, 2015
It's the summer season's most beautiful party! This black-tie soiree begins with cocktails, followed by dinner and dancing.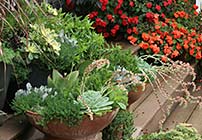 Gardens of Distinction
Wednesday & Thursday, July 22 & 23, 2015
Travel point: Visitor Center, Chicago Botanic Garden
Depart 8 a.m. Wednesday; return by 5 p.m. Thursday
$500 per person; hotel and meals included
Call (847) 835-6925 to R.S.V.P.

Join us for our 2015 signature event: an overnight trip to Madison, Wisconsin. We will visit the Olbrich Botanical Gardens, a locally treasured and globally renowned source of beauty and sustainability; three private gardens; and more. Accommodations are at the historic and newly renovated Edgewater on Lake Mendota.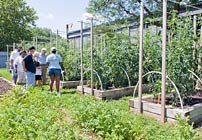 Urban Agriculture Tour
Wednesday, July 29, 2015
Learn how the Chicago Botanic Garden's Windy City Harvest urban gardens function as community training and education centers.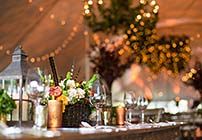 Harvest Ball
Saturday, September 19, 2015
The Guild of the Chicago Botanic Garden hosts a fun and elegant party on the early fall grounds of the Garden.
Chicago City Parks: Art and Architecture Tour with Julia Bachrach
Tuesday, September 29, 2015
This exciting tour includes an underground exploration of Buckingham Fountain; lunch is included.
Thursday, October 1, 2015
State of the Garden Address with Sophia Shaw
The 2015 State of the Garden address includes remarks about the Chicago Horticultural Society's 125th anniversary by author Cathy Maloney.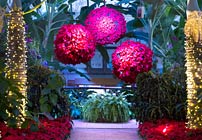 All Aboard! Gala Dinner
Thursday, December 3, 2015
The Woman's Board of the Chicago Horticultural Society presents its tenth annual Wonderland Express gala.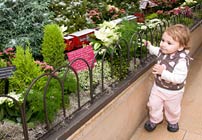 Wonderland Express Family Holiday Celebration
Saturday, December 5, 2015
Enjoy breakfast, a visit with Santa, candy-cane making, and early entry to the exhibit.