Gardens of Distinction
Date and Venue to be determined
Information forthcoming

Check back here for information on our 2015 signature event.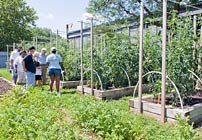 Urban Agriculture Tour
Wednesday, July 29, 2015
Visit our Windy City Harvest program sites at the PCC Austin Family Health Center and Legends South. Enjoy lunch catered by the Washburne Culinary Institute, and visit the Gotham Greens rooftop garden on the Method Products LEED Platinum-certified building.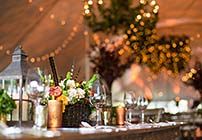 Harvest Ball
Saturday, September 19, 2015
The Guild of the Chicago Botanic Garden hosts a fun and elegant party on the early fall grounds of the Garden.
Chicago City Parks: Art and Architecture Tour with Julia Bachrach
Tuesday, September 29, 2015
This exciting tour includes an underground exploration of Buckingham Fountain; lunch is included.
Thursday, October 1, 2015
State of the Garden Address with Sophia Shaw
The 2015 State of the Garden address includes remarks about the Chicago Horticultural Society's 125th anniversary by author Cathy Maloney.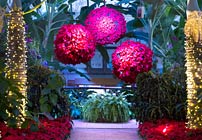 All Aboard! Gala Dinner
Friday, December 4, 2015
The Woman's Board of the Chicago Horticultural Society presents its tenth annual Wonderland Express gala.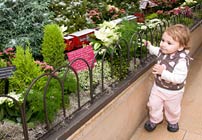 Wonderland Express Family Holiday Celebration
Saturday, December 5, 2015
Enjoy breakfast, a visit with Santa, candy-cane making, and early entry to the exhibit.