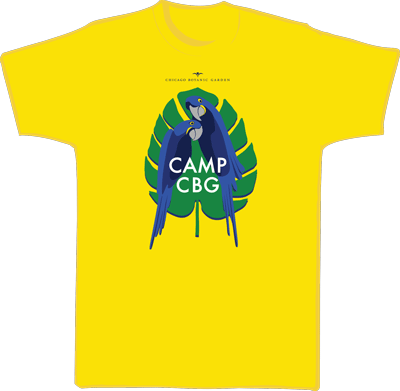 Click here to purchase a shirt online.
Don't forget a t-shirt for your child! Pre-ordered Camp CBG t-shirts are 20% off. Online sales end May 1.
Camp CBG T-shirts are $15 and may be purchased from the Camp CBG office starting June 13 between the ours of 9 a.m. – 3 p.m. Pre-ordered shirts will be available for pick up starting June 13 from the Camp Office between the hours of 9 a.m. – 3 p.m. or will be given to campers on the first day of camp. The purchase of a t-shirt is optional. Questions about t-shirts may be directed to 847-835-8361.