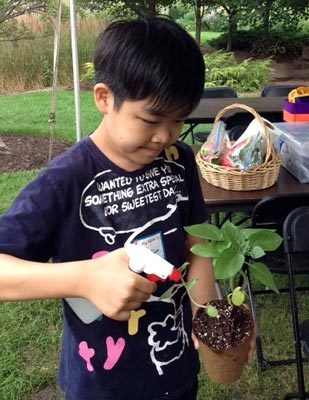 Children with special needs or disabilities are invited to discover the sights, smells, and fun at the Garden.
Lekotek is offering an all-inclusive, nature-inspired Camp-n-Play Lekotek at Camp CBG day camp designed for children ages 3 to 8 years old and siblings. Parents and a sibling are welcome to join in our camp activities that foster social interactions, motor skills, and outdoor education. Plant the seeds that will grow in your backyard and in your child's development!

Parents/caregivers are welcome to stay and participate, or drop-off is available during the camp week.