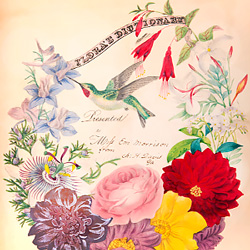 March 20 – April 5, 2020
Regenstein Center, Lenhardt Library
Pore over an assortment of beautifully illustrated book covers from the nineteenth century. Chat with a librarian, or browse a collection of rare gems from a time when the language of flowers—at the intersection of art, botany, and poetry—acted as the text messages and emojis of today. Read more about the Language of Flowers.