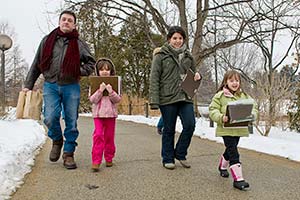 New!
Saturday, January 31, 2015
9:30 - 11 a.m. or 1 - 2:30 p.m.
Plants and animals can survive outside, even in the cold winter. Explore how evergreens thrive in the cold, search for animal tracks, and make a snow catcher to use at home. Dress for the weather; we will be spending time outside!