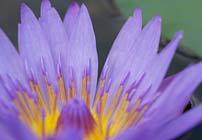 Saturday, May 11
(Please note: new date and time)
11 a.m. – 12 p.m.
Alsdorf Auditorium, Regenstein Center
Free
Join President and CEO Sophia Shaw in the Regenstein Center for an informal address and review of the Garden's accomplishments, goals, and expectations for the future. Light refreshments will be served beginning at 10:30 a.m.
If you have any questions, special needs, or would prefer to register over the phone, please call the President's Circle hotline at (847) 835-6925.