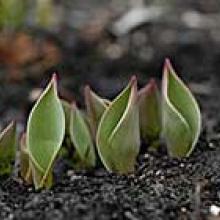 Saturdays, May 2, 9, 16, 2015
1 p.m.
Meet at the What's in Bloom cart in front of the Visitor Center.
Enjoy a guided walk through select areas of the Chicago Botanic Garden. Staff and volunteers will identify favorite plants and point out highlights of interest. Walks are free and usually last 45 minutes to an hour.
No reservations are necessary.