Tuesday and Wednesday, September 24 – 25, 2019
9:30 – 11:30 a.m. and 1 – 3 p.m.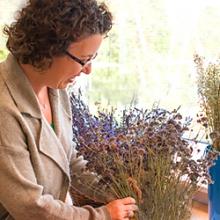 Burnstein Hall
At these workshops, Chicago Botanic Garden volunteers and other participants transform dried flowers, grasses, and pods into beautiful arrangements for purchase at the Roadside Flower Sale. The public is invited to participate in the workshops and learn more about flower arranging. All arrangements made during the workshops will be donated to the sale and proceeds will benefit the Garden. Please register for workshops in advance by calling (847) 835-8392.