Kal Bergendahl Project, jazz funk
Tuesday, June 4, 2019
6 – 8 p.m.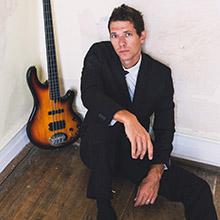 The Kal Bergendahl Project is a six-piece instrumental jazz-funk band. The vibrant unit features some of southeastern Wisconsin's most familiar jazz faces, displaying extraordinary musicianship and technical precision. Blending free-flowing funk and memorable melodies, the ensemble is driven by a stellar three- piece horn section. Groove and melodic hooks are constantly woven in their deeply focused musical landscape of jazz-funk, R&B, and soul.
Please Note: You are encouraged to bring your own chairs as the Garden has a limited supply available each evening.