Luciano Antonio, Brazilian Jazz
Tuesday, June 18, 2019
6 – 8 p.m.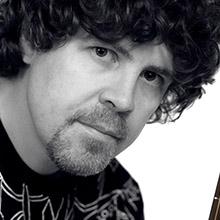 Luciano Antonio was born into a musical family in rural Iretama, Parana, in Brazil's southern region. He learned first how to sing with his mother and further developed his vocal abilities through his grandparents. By age 14, he took the violão (acoustic guitar) as a self-taught instrument, focusing his repertoire on Brazilian folk and bossa nova. He continued his pursuit of technical development through the study of classical guitar at age 17, attending several guitar symposiums, workshops, and master classes under one of Brazil's most respected professors, Henrique Pinto. His most recent accomplishments include the release of his third album Luciano Antonio Quintet—Live At Jazz Showcase with special guests Breno Sauer and Neusa Sauer and tours in Italy, China, and Brazil.
Please Note: You are encouraged to bring your own chairs as the Garden has a limited supply available each evening.