Music Institute of Chicago
Thursday, March 7, 2019
10 – 11 a.m.
The Music Institute of Chicago is dedicated to transforming lives through music education. Founded in 1931, the Music Institute has grown to become one of the largest and most respected community music schools in the nation. Offering musical excellence built on the strength of its distinguished faculty, commitment to quality, and breadth of programs and services, the Music Institute has teachers who reach thousands of students of all ages and levels of experience. Music Institute locations include Chicago, Evanston, Winnetka, Lincolnshire, Lake Forest, and Downers Grove. 
This performance will feature selections of classical music from pre-college Academy soloists Kaylin Liu, violin, and Sajdah Muhammad, cello.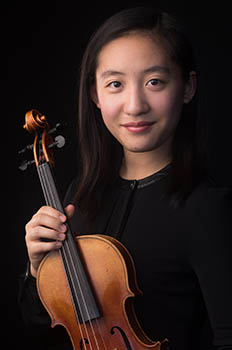 Kaylin Liu
Sajdah Muhammad