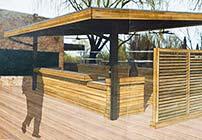 Wednesday, April 9, 2014
5 – 7 p.m.
Garden Café
Members Only - Complimentary
Please R.S.V.P.

Enjoy complimentary wine and cheese and preview the Garden Café's new menu. You'll be able to meet the chef and sample some of the new offerings. The Garden Shop will offer some innovative, new designs this spring so stop by and see what's new in the shop after you see what's new in the café.