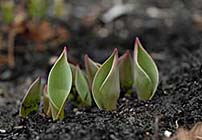 Saturday, April 23, 2016
1 p.m.
Meet at the What's in Bloom cart in front of the Visitor Center.
Take a special guided walk through McDonald Woods to celebrate Earth Day. Learn about a variety of spring wildflowers and the restoration work underway. The walk is free and lasts from 45 minutes to an hour.