Carillonneur Brandon Blazo
Monday, June 4, 7 p.m.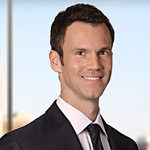 Brandon Blazo is a former assistant university carillonneur at the University of Michigan, where he studied with Professor Margo Halsted. In Provo, Utah, he successfully passed the examination for carillonneur membership in the Guild of Carillonneurs in North America. He has performed in summer concert series across Michigan and played the chime at the Church of the Immaculate Conception in Lapeer, Michigan. Blazo is director and senior counsel at Discover Financial Services.