Carillonneur Sally Harwood
Monday, June 17, 2019, 7 – 8 p.m.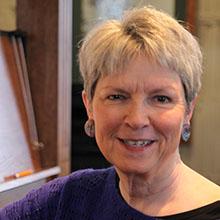 Sally Harwood began her carillon studies in 1996 with Margo Halsted at the Beaumont Tower Carillon at Michigan State University, and she studied with Ray McLellan after his 1997 appointment as Michigan State University carillonneur. She was accepted as a carillonneur member of the Guild of Carillonneurs in North America in 2000, after a successful examination recital at its annual Congress. During the 2010-11 academic year, she attended the Royal Carillon School 'Jef Denyn' in Mechelen, Belgium, and was awarded the "end carillonneur" diploma "with distinction." Harwood served for 22 years as in-house legal counsel for Michigan State University, with an office a few minutes' walk from Beaumont Tower. After retirement, she has focused on carillon performance and travel.
Download a program for Sally Harwood's performance.
Preconcert carillon tours and demonstrations are from 5:30 to 6:30 p.m. (every 15 minutes), and concerts are from 7 to 8 p.m.