Carillonneur Wylie Crawford
Monday, August 20, 7 p.m.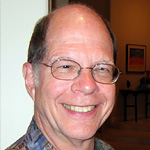 Wylie Crawford has been the resident carillonneur at the Chicago Botanic Garden since 1986, when he played for its carillon's dedication. The senior university carillonneur at the University of Chicago, Crawford served 32 years as the university carillonneur, and was the first city carillonneur for the Millennium Carillon in Naperville, Illinois. He has also toured as the Spirit of the Bells with the Cast in Bronze program. He is president of the World Carillon Federation (www.carillon.org), a federation of international associations that organizes conferences in countries with a carillon culture. Crawford served as its treasurer from 1990 until 2006, when he became the second North American ever to be elected president. He has been the membership chair for the Guild of Carillonneurs (GCNA) for more than 30 years and has served as the GCNA's vice president. He has recently taken up a more portable instrument—the ukulele!