TrueJuice at the Fruit & Vegetable Garden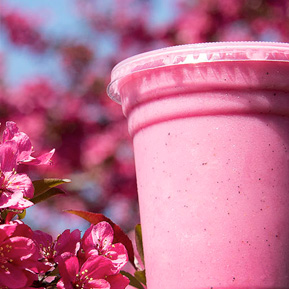 Stop by and grab a refreshing treat.
Grab a freshly made smoothie or cold-pressed juice. Menu items include cold-pressed juices bottled for grab & go, freshly made-to-order smoothies, and several healthy snack items, such as granola bars made with granola and honey.
The Garden is partnering with TrueJuice, a local business with locations in Winnetka and Highland Park, to bring their all-natural concept to the Regenstein Fruit & Vegetable Garden.  TrueJuice uses only the purest ingredients, with no sugars or artificial flavors. Ingredients include produce from Windy City Harvest, some of which may have been harvested right at the Fruit & Vegetable Garden.
Please note: there is no additional seating at this venue.