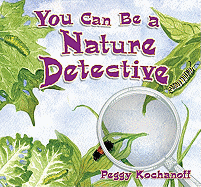 Publisher:
Mountain Press Publishing
paper, 64 pp., $14.00
Exciting the curiosity of the young, this book for children has a lively text that is sure to awaken interest in the natural world. Its theme, teaching children to explore the environment around them, is developed by a series of nature's clues and questions that require the deductive powers and outdoor observations of the student. The subjects of these explorations, both fauna and flora, are ably depicted in the author's colorful watercolor illustrations. The reader is advised to "look, listen, touch, smell" in order to develop scientific skills and an appreciation of the outdoors in this field guide for the young nature lover.
— Marilyn K. Alaimo, garden writer and volunteer, Chicago Botanic Garden