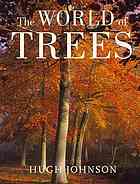 Publisher:
University of California Press
cloth, 400 pp., $34.95
In this revised edition of his classic volume, the distinguished British writer Hugh Johnson tells of his changing assessment of the value of trees, sorting out those that are commonplace from his preferences. He begins the book with a discussion of the workings of the key parts of a tree and their importance in its structure and life cycle. This is followed by a history of tree classification, the explorers who introduced the rare beauties into the trade, and the influences on tree growth from the Ice Age to the present time, ending with a practical review of the culture of trees. The remaining sections consist of directories of his favorite coniferous and broad-leaved trees with individual plant profiles that include tree lore. Updated with breathtaking photographs, new illustrations, and the latest varieties and cultivars, this compendium of more than 600 important trees is truly a celebration of the largest plant forms on earth.
— Marilyn K. Alaimo, garden writer and volunteer, Chicago Botanic Garden