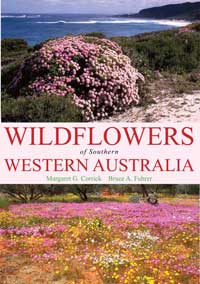 Publisher:
Rosenberg Publishing (distributed in the U.S. by International Specialized Book Services, Portland, Ore.)
paper, 224 pp., $39.95
Containing photographs and descriptions of more than 700 species of wild plants growing in the southern portion of Western Australia, this handy field guide is a boon for those who travel and study the native plants of this continent. Some of the richest flora in the world inhabit this region, and it is evident that several large groups have evolved there. The book is organized alphabetically by families for ease of identification. Each species is described with a photograph of the specific plant in bloom, a description, and a reference to the regions where it may be found. A handy locator map provides geographic assistance in locating specific plants in the region. Thanks to revisions in plant taxonomy and nomenclature, some of the entries in this new edition have been updated.
— Marilyn K. Alaimo, garden writer and volunteer, Chicago Botanic Garden