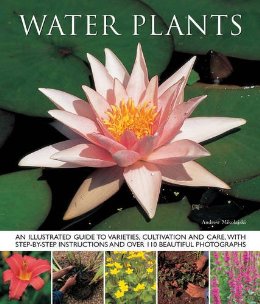 Paper, 65 pp., $9.99.

Andrew Mikolagski, a popular British garden writer, takes the opportunity in this booklet to introduce readers to the advantages of water features in the garden. Even though the booklet is limited in content, he makes a good case for such elements, emphasizing that by bringing water into the garden, the reader is able to extend the range of plants and general interest to a site, be it formal or informal. The plant directory contains many plants that are familiar to residents of North America, such as bog and marginals (waterside) plantings. Floating plants may be more challenging to grow on this side of the Atlantic. The author provides tips on making a pond with a flexible liner, an inexpensive and quick method of creating a water feature. Other topics include stocking a pond, alternative water features, routine maintenance, plant propagation, ornamental fish, and a calendar of maintenance activities.
- Marilyn K. Alaimo, garden writer and volunteer, Chicago Botanic Garden.