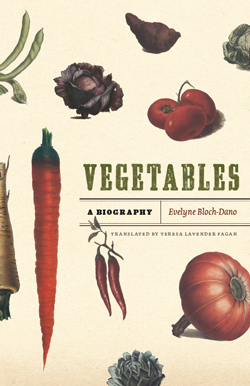 Publisher:
University of Chicago Press
Paper, 112 pp., $15.00.

Written by Evelyn Bloch-Dano and translated by Teresa Lavender Fagan, this collection of the life stories of ten vegetables is sure to fascinate readers. The author goes back in time, recalling their individual origins, their distribution across the world, as well as their importance as nutrition in diets, in gastronomy, and in popularity. This book provides a peek at the role vegetables played in determining the status of an individual in society. Those who ate the most recent food introduced into society were said to have good taste by the arbiters of society, while  commoners thrived on such simple fare as cabbage. —Marilyn K. Alaimo, garden writer and volunteer, Chicago Botanic Garden.