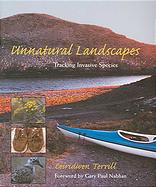 Publisher:
University of Arizona Press
paper, 220 pp., $17.95
Conservationist Ceiridwen Terrill takes readers on her personal journey to four island ecosystems to explore the impact of exotic plants and animals on native species. Traveling by boat, kayak, and car, she chronicles her travels in the southwestern United States and Mexico, and describes adventures counting nesting pelicans, searching out endangered pupfish, and exploring islands in the Gulf of California and California's Northern Channel Islands. Her fascinating story emphasizes the fact that invasive plant and animal species are a major peril to native habitats.
— Marilyn K. Alaimo, garden writer and volunteer, Chicago Botanic Garden