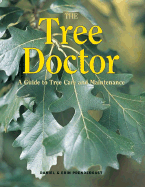 paper, 144 p., $19.95
An ideal book for all property owners, this publication contains the latest information on tree culture from a professional arborist. Excellent illustrations and full color photographs make the text easy to understand.
The publication contains more than the usual boilerplate: the authors go into detail on each aspect of tree care from plant selection to plant problems in simplified terms. The section on diagnosing plant problems is clear and concise, yet non–technical.
Highly recommended for its practical information, this book should be on the shelves of all gardeners, land developers, and civic officials concerned with the care of trees.
— Marilyn K. Alaimo, garden writer and volunteer, Chicago Botanic Garden