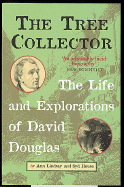 paper, 245 p., $16.00
An early British plant explorer and among the few to survive and tell of his adventures, David Douglas is a forgotten figure in gardening history. Despite the fact that he was responsible for the introduction of many American plants to British gardens, including trees as potential timber assets, he is, to some, only a footnote in garden literature. Born in Scotland in 1799 and apprenticed as a gardener at age eleven, Douglas rose quickly in his trade through his diligence, intelligence, and good character. In tracing his history in this definitive biography, authors Ann Lindsay and Syd House draw from official documents, journals, memoirs, and letters the special attributes that formed Douglas' personality and made him one of the most important plant collectors ever.
Beginning with his initial travels in 1823, Douglas' fascinating tales of adventure in America are enlightening; they develop our appreciation of his hard work and the dangers connected with his labors. They are valuable too for the details on the treatment of the humble adventurer by different levels of society — wealthy landowners on the East Coast, mission priests in California, and voyageurs, traders, and Native Americans in the Northwest. After his return, he was at first lionized by fashionable British society; he later discovered that such fame did not indicate full appreciation of his accomplishments nor secure personal financial stability. In spite of these disappointments, he continued his explorations during his few remaining years. Douglas' life ended in 1834 in a mysterious tragedy in Hawaii, and his grave remains unmarked and forgotten.
Douglas' remarkable lifetime achievements have been handled with insight and respect by the authors. They point out that even though personal diaries and journals telling of adventures tend to be fanciful, the proof of his work remains. His legacy of plants lives on and is recorded in the text's directory of plants he discovered or named. The authors thoughtfully include maps and records of his travels in Scotland, North America, and Hawaii, so readers can appreciate the thousands of miles he traveled to bring back his green cargo.
— Marilyn K. Alaimo, garden writer and volunteer, Chicago Botanic Garden