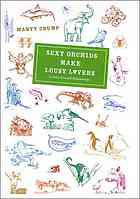 Publisher:
University of Chicago Press
Cloth, 214 pp., $25.00
As a tropical field biologist, Marty Crump has some fascinating stories to tell about the animal world around us. Her three decades of field experience have provided her with a wealth of material on the interactions of animals with their same species and between species, as well as with plants, fungi, and bacteria. She relates such observations in a charming literary style, along with explanations for such weird behavior. Sprinkled with memorable quotations and sensitive illustrations by Alan Crump, this volume is sure to stimulate interest in natural history for all who read it.
— Marilyn K. Alaimo, garden writer and volunteer, Chicago Botanic Garden