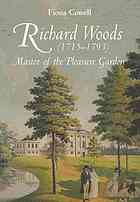 Publisher:
Boydell Press (a division of Boydell & Brewer, Woodbridge, Suffolk, U.K., and Rochester, N.Y.)
Cloth, 283 pp., $95.00
Richard Woods, a contemporary of Lancelot 'Capability' Brown, is introduced in this work as a plantsman, farmer, surveyor, and amateur architect. The author provides an excellent description of Woods' background and education, indicating Woods' interest in garden design under the shadow of the more formal approaches of Brown. This study uniquely places Woods in the social and economic constraints of the eighteenth century as a Catholic living in Protestant England.
In the second part of this work, there are nearly 100 photographs and illustrations of Woods' designs and finished products. Cowell analyzes the differences between the products of Woods and Brown, providing insight into the creative processes of these two important landscape architects. The author weaves a great deal of information about English history into this section, giving an appropriate context for Woods and Brown. All of Woods' commissions are noted and many are treated in great detail. A map provides the locations of these commissions, and there are many illustrations. This book will interest all who are interested in the development of the English landscape at a pivotal point in British history.
— Elaine Juhl, Master Gardener and volunteer, Chicago Botanic Garden