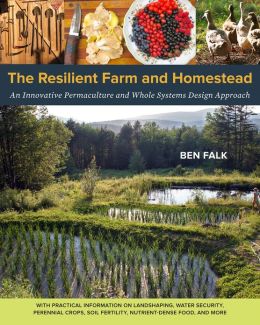 Paper, 304 pp., $40.00.

Author Ben Falk, a land designer and site developer, reviews his efforts in reviving a worn-out farm and homestead on a hillside in Vermont through careful planning. The ten-acre site, referred to as "WSRF" (Whole Systems Research Farm) in the text serves as his testing grounds. His dreams for regenerating the site come true through strategies that include adapting to the rapid changes in operation that meet both the demands of modern living and those of the environment. This book should be of particular relevance to readers interested in ecosystem health.
- Marilyn K. Alaimo, garden writer and volunteer, Chicago Botanic Garden.