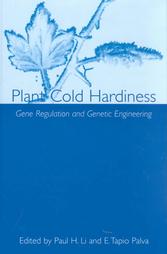 Publisher:
Kluwer Academic/Plenum Publishers
cloth, 294 p., $163.00
Plant Cold Hardiness: Gene Regulation and Genetic Engineering contains the proceedings of the Sixth International Plant Cold Hardiness seminar held in July 2001 in Helsinki. Each chapter (20 altogether) of this book represents a paper at the seminar, reflecting research on cold hardiness especially related to gene regulation and expression, as well as plant physiology. Among the topics discussed are cold acclimation related to deciduous trees, rhododendrons, grapes, barley, wheat and cabbage; the physiological effects of cold on carbohydrate biosynthesis and photosynthesis, as well as changes in plasma membranes; and ice nucleation, a technique to protect plants from freeze damage. The importance of these studies is to facilitate genetically engineered plants more resistant to cold temperatures. Plant Cold Hardiness is definitely a book aimed at specialists in the field.
— Luretta D. Spiess, volunteer and master gardener, Chicago Botanic Garden