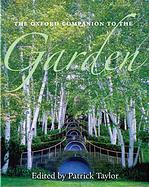 hardcover, 554 p., $65.00
Gardens of the British Isles are the major focus in this classic resource on designed landscapes around the world. General editor Patrick Taylor describes the goal of the book in this way:
"...our intention [is] to give a clear idea of the sort of gardens made in those countries in which gardening has been a significant ingredient of the culture, and to cover those in which it looms less large but is nonetheless of great interest."
This important reference includes descriptions of noteworthy estates, parks, and historical sites; garden history; biographical information; design terminology; and discussions of various garden-related topics. European gardens, particularly those in France and Italy, are featured, because of their international influence on landscape styles. The list of contributing authors is lengthy and includes garden writers, historians, and experts in the field of landscape design. Individual contributors, identified with their narratives, express their own viewpoints in the descriptions. Happily, there are a significant number of U.S. gardens in this work, so American readers will be pleased and surprised. Despite the unevenness in the importance of the individual gardens selected and in the length of narratives, the book is liberally sprinkled with handsome full-color photographs that capture the spirit of the individual landscapes.
— Marilyn K. Alaimo, garden writer and volunteer, Chicago Botanic Garden