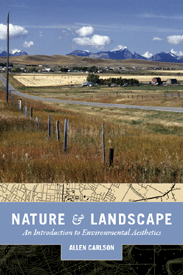 Publisher:
Columbia University Press
paper, 188 pp., $24.50
Philosopher Allen Carlson explores the new discipline of environmental aesthetics with the assistance of contributing authors who touch upon its origins and history. First judged on its artistic qualities as scenery, the natural environment gradually began to be examined on differing scales of value as they related to both mankind and nature. The text finally covers various approaches on how best to teach an appreciation of landscapes when there are so many concepts to consider. An extensive bibliography provides sources for further academic reading.
— Marilyn K. Alaimo, garden writer and volunteer, Chicago Botanic Garden