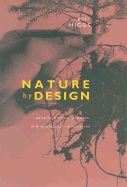 paper, 341 p., $30.00
Environmentalist educator Eric Higgs discusses the philosophical differences among people who are concerned with the restoration of ecological systems. As he points out, preservationists and conservationists have a different approach to nature than those advocates whose methods are more technologically based. He also contends that there are expanding differences between professionals and amateurs, and that criticism of the technological methods to restoration projects may be well deserved.
The author reviews the various directions in man's relationship with the land and the history of the restoration movement. Because of the complexity of ecosystems, he argues that people at all levels of society must be involved in the restoration process if a project is to succeed.
From a gardener's standpoint, this book provides insight into the differing viewpoints of conservationists, preservationists, and those who are interested in ecological restoration. It is a useful tool in sorting out the terminology in the field.
— Marilyn K. Alaimo, garden writer and volunteer, Chicago Botanic Garden