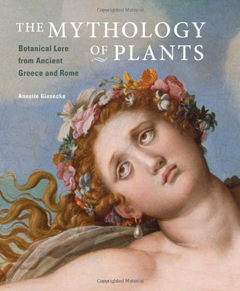 Cloth, 144 pp., $25.00.

This beautifully written and illustrated text illuminates the connection of plant life to the divine through a description that includes the writings of Ovid, the Roman poet. Ovid's poem, Metamorphoses, focused on Greek and Roman plant mythology. Mythological gods and personalities had strong ties with nature and plant life. Through these ties, their presence enhanced the religious and/or paradisiacal quality of the garden. So many plants had ties to the world of myth that the Roman garden was always filled with an "other worldly aura".

The aura described is supported by the author's focus on gods and their relation to love, hubris and human excess, piety and devotion, and mortal love. By relating specific plants to Ovid's writings the reader learns a new way to appreciate the connection between mythology and plant life. In the final chapter Giesecke brings the reader on a guided walk through Ovid's garden where the relation of Aconite through Violet are examined in greater detail.

This is a wonderful book that artfully weaves the relationship of myth and life through literature and art of the J. Paul Getty Museum. - Amy M. Lewitz, volunteer, Chicago Botanic Garden.