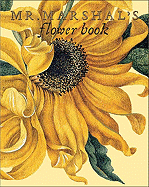 cloth, 192 pp., $26.95
This delightful book is a collection of botanical watercolors created in seventeenth-century England for Alexander Marshal's Florilegium. Marshal's flower book was eventually given to King George IV, so the work became part of the collections of the Royal Library.
Not just a reprint, this work begins with a biographical sketch of Marshal and an explanation of aflorilegium. The illustrations are organized seasonally, with the color plates revealing an extraordinary attention to detail. Marshal's inventory of plants provides some insights into native and newly introduced plants in British gardens centuries ago. This book will interest botanical artists as well as horticultural and botanical historians because it provides a snapshot of British flora in the seventeenth century.
— Elaine Juhl, master gardener and volunteer, Chicago Botanic Garden