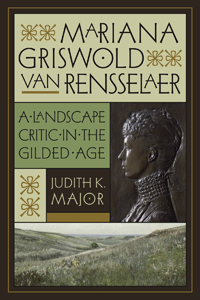 Publisher:
University of Virginia Press
Cloth, 285 pp., $45.00.

Born and raised in one of the wealthiest New England families, Mariana Griswold Van Rensselaer (1851–1934) lived a sheltered life among the well-to-do of the period. Her idyllic childhood, interrupted by the Civil War, began to change in the Reconstruction. Domestic problems led to a breakup of the family and her mother moved with the children to Europe, where Van Rensselaer received a classical education by visiting museums, galleries, lectures, and music venues. Circulating among the intellectuals of the period, she had the opportunity for a far superior education than her peers in America where few universities and colleges would accept females. Judith Major draws a clear picture of the routine of a society woman turned professional journalist in this biography of a remarkable woman who left the typical life of a high society lady. Major describes Van Rensselaer's fields of study and her remarkable friendships with prominent leaders in art, architecture, landscape design, nature, and gardening. Even though Judith Major champions Van Rensselaer's journalistic efforts, she critically examines her life and writings. For example, an interesting section on Van Rensselaer's reflections on women's suffrage might surprise some readers. Well researched and written, the book captures the essence of a largely forgotten figure in American history.
- Marilyn K. Alaimo, garden writer and volunteer, Chicago Botanic Garden.